Transit of Venus
June 07, 2012 ( last updated : February 17, 2021 )
astrophotography
---
Yesterday was the transit of Venus here on Earth. If you haven't already heard about it, then you for sure you don't know the people I know!
Just a quick post to share a couple of photos that I took.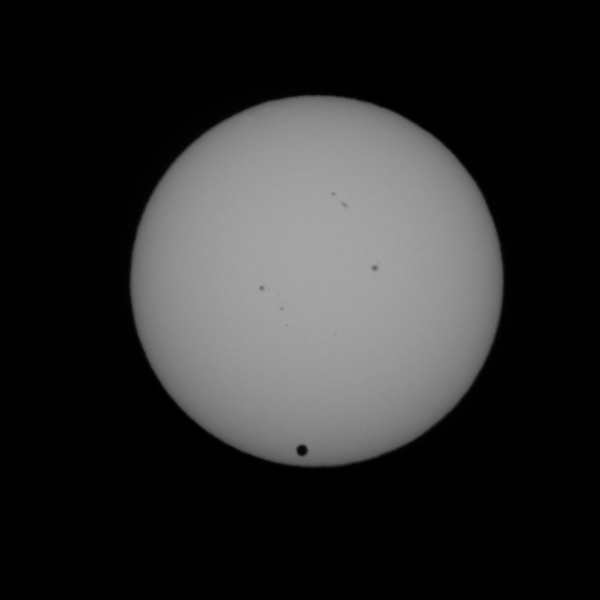 An earlier shot of Venus transitting the sun.
Later in the day I managed to setup the gear in the office and sneak this shot: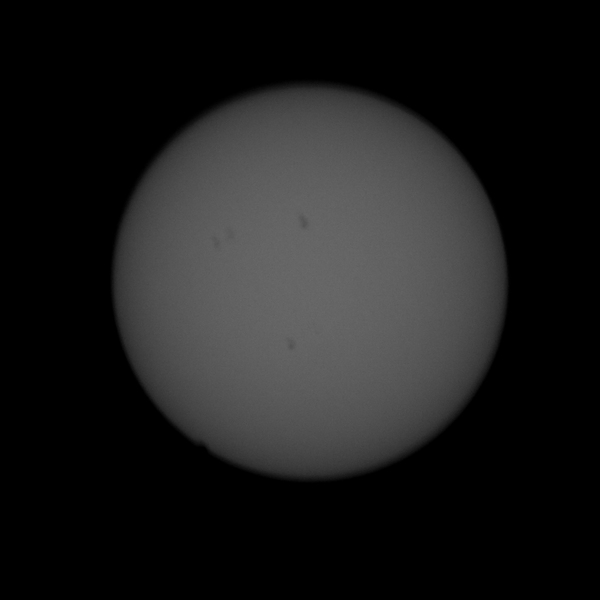 A very late shot of the transit - look for the small bump in the bottom left.
The photos were taken through a Skywatcher ED80 Telescope with a Canon 40D Camera mounted at prime focus. They have had almost no processing as I don't have access to Photoshop at work. The second photo is a bit fuzzier as it was taken through the dirty office windows!
Originally published June 07, 2012 (Updated February 17, 2021)
Related posts :