S3E500 High Speed ADC
July 07, 2011 ( last updated : February 17, 2021 )
electronics fpga
---
My new PCB has just been mated with a S3E500 starter kit for the first time. They look quite good together I reckon?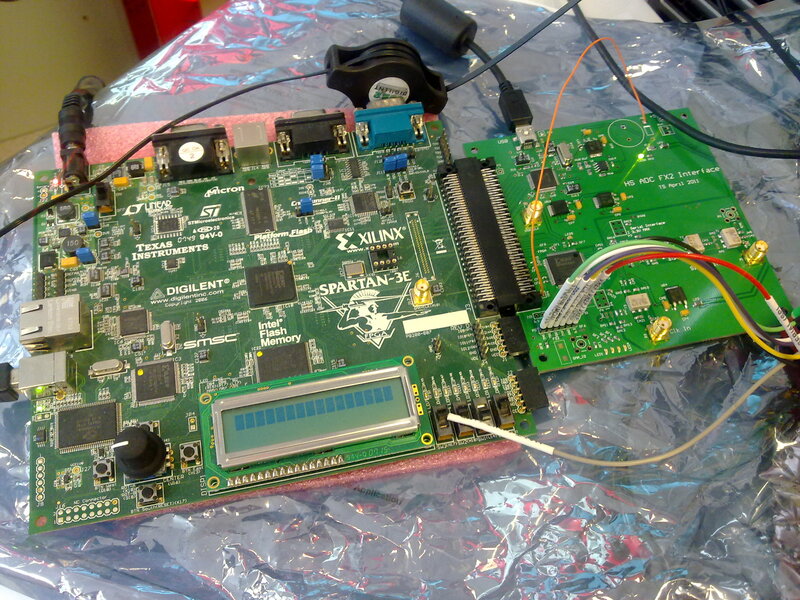 The boards mated together for the first time. Not a made combination, even if I do say so myself!
The daughter board is a USB interface to the S3e500 using an FTDI FT2232H IC and the other chips are an Spartan 3A50 (acting as a level shifter) to a TI ADS4142. At the moment it is just a test board to see if I can get a reasonable speed analogue signal into the S3E chip and then across a USB interface. Applications? I don't know – I just want to do it!
Originally published July 07, 2011 (Updated February 17, 2021)
Related posts :